Homeless Ministry Leader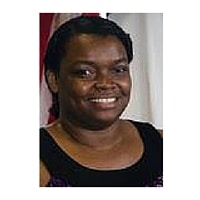 Victoria Mcduffie grew up in Anne Arundel County, Maryland. She attended Calvary Baptist Church Academy through the 11th grade. From childhood until adult, Victoria attended Granite Baptist Church in Glen Burnie, Maryland.
She has two adult daughters, Janine and Camille Hebron.
Victoria has served as Aid Ministry coordinator for Calvary Baptist Church, Baltimore, Maryland which included the BUDDY and Christmas in July programs for individuals living with AIDS.
Victoria has been a member of North Glen Community Church since February 2008. Her background and focus on community collaboration has led her to different positions within the church. Since 2012, Victoria has been Homeless Ministry Coordinator for North Glen Community Church.
Victoria's core fundamental Biblical beliefs: the Bible is God's Word, Trinity of God, Salvation is through Jesus alone, being the hands and feet of Jesus in loving others like the example Jesus set, being led by the Holy Spirit to glorify God, being obedient to accomplish the Great Commission, and knowing her life belongs to God.