If you are interested in joining a Small Group Bible study in the church or home setting, below is our current list of Bible Studies along with the location and time of the study and group leader.  Small Groups allow those who come to build relationships, share with one another their life experiences about the topic, pray for one another, and get connected.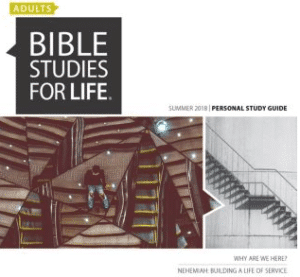 Study: Why Are We Here ?
As we get older, the "why" questions change. We contemplate the world around us and our place in it. We wonder if God exists. We think about life in new ways and our questions change – but we still question everything. And somewhere along the way, we come to the most basic question of all:  Why Are We Here?  This study searches the Bible for this answer and others. We don't have to struggle to find purpose and meaning in life. The Scriptures provide us with this.
Day/Time: Sunday mornings at 10 am
Location: North Glen Community Church
Leader: Tony Foca
________________________________________________________________________________________________________
Study: Sermon on the Mount
A Deeper Look at the Sermon on the Mount: Living Out the Way of Jesus 
A Deeper Look at the Sermon on the Mount will help you discover how powerful meekness is and how you can influence the desolate places of society (hint: it has to do with character) and how to experience God's law as delightful and how to treat your enemies and much more.
A deep look at Scripture—God's very words—is never wasted. In fact, not only is it never wasted; it's richly rewarded. The more deeply we dive into the riches of the Bible, the more deeply we can experience and serve God, the giver of all truth, wisdom, love and understanding.
Day/Time: Wednesday evenings at 6:30 pm
Location: North Glen Community Church
Leader: Pastor Paul Bachman
---

Study: Walk as Jesus Walked – That the World May Know.
Using the Discovery Guide books and the supporting DVD which provides an up close view of the Holy Land as it was filmed on location in Israel and presented by noted teacher and historian, Ray Vander Laan. The group is studying the Apostle Paul's missionary journeys as the Gospel was spread in the early church.
Day/Time: Thursdays, 10:00 – 11:30am
Location: North Glen Community Church
Leader: Maureen Johnson
---
Study: The book of Hebrews
We all go through ups and downs in our Christian faith. Whatever the struggle—whether outside of us or inside—we often feel ourselves blown about by the winds of emotion or circumstances. Yet God calls us to lives of increasing consistency. We have to place complete trust in the work and grace of God, believing that He will certainly conform us to the image of His Son, Jesus. That sense of being grounded in God only comes when we set aside our sin in the pursuit of the one true God.
Day/Time: Thursdays, 6:30 – 8:30 pm
Location: Small group study meeting at the home of Barry and Sharon Mager
Leaders: Barry and Sharon Mager – Contact Barry Mager  via email for more details