Rick Holmes, Worship Pastor
My name is Rick Holmes. I have been leading worship at North Glen Community Church since 2013.
"I felt God was leading me here along with others and it has been a true blessing ever since.
I stay involved with pretty much everything that has to do with serving the Lord.
We also run Saturday Night Live, a local Christian coffee house that has been in existence for over twenty years. Believe me, you can have fun and be a Christian.
Please contact us with any questions.
Julie Drenning, Treasurer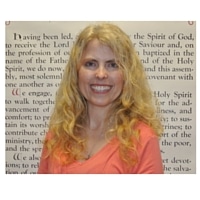 She held financial positions as the bookkeeper for her family business for over 20 years and for Crown Central Petroleum for 6 years. That experience led her to become the Church Treasurer in 2013. She coordinates the Saturday Night Live Coffee House Events for the church.
Julie is dedicated to passionately serving Jesus.
"Since being saved at a young age in 1975, I have been serving the Lord at my home church in various areas. Led by the Lord to North Glen in December 2013 and excited to see Him at work leading others into the family to serve each other and our surrounding community. One of my favorite verses is Romans 8:28 – For we know that in ALL things, God works for the good of those who love Him, who have been called according to His purpose."

Tony Foca, Deacon (Chairman), Building and Grounds Leader
Tony has been married for 16 years, and is the proud father of three children. He has been a member of North Glen Community Church for the past twenty five years,  and is the Deacon chairman as well as the head of the building and ground maintenance.
Tony leads our Adult Sunday School class and serves in the Multi-Media ministry.
"Tony is passionate about God's house and witnessing to God's people as he watches them share his passion for worshiping the Lord. He prays for wisdom in leading the people the Lord has called him to lead.
His favorite verse is John 14:6 – "I am the way and the truth and the life. No one comes to the Father except through me.""


Carol Le Duce, Financial Secretary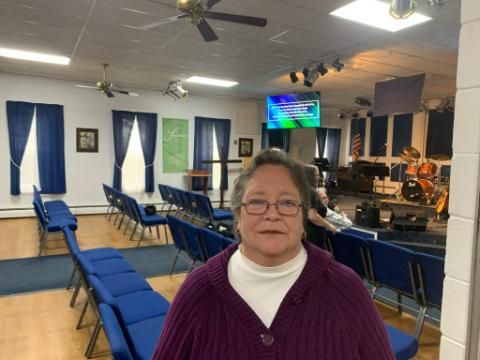 I came to NG with a friend to give her a little moral support. She was a little skeptical about attending a church that was not catholic.  Pastor Paul's sermon that day touched my heart and I've been here every Sunday after that, whenever we are open.
My position as Financial Secretary entails supervision over tellers, recording the weekly tithes for bookkeeping purposes and making the deposit with our bank.  It is also the responsibility of the Financial Secretary to record the minutes of our Church Business Meetings.  NGCC brought me to my salvation in Jesus and I love being able to give back by serving in these positions.